6 Reasons Why, or How Bulgaria Became a Leading IT Outsourcing Destination

In the year 2020, the outsourced IT services sector in Bulgaria marked a double-digit rise, with around 77 000 people employed in it.
The tremendous expansion of the IT business in Bulgaria is not news anymore. The country is currently standing as one of the top destinations for IT outsourcing worldwide. Outsourcing to Bulgaria now is seen as a preferred move by huge overseas companies, in all branches of trade. So why is the country seen now as a solution destination for any organization experiencing in-house deficiencies or for the strive of many to get true quality in outcome without investing more than necessary?
Let's take a look at the Top 6 reasons why Bulgaria has now become a leading IT outsourcing destination.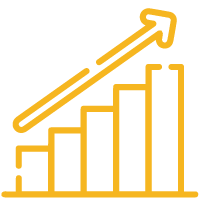 1. Good economic environment
Аs far as the economic environment stability goes, Bulgaria has enjoyed a period of sustained economic growth and has been ranked 17th as an outsourcing destination in A. T. Kearney's global research. Even during the Covid-19 crisis, the growth potential of Bulgaria has reaffirmed its ability to keep a steady business climate and stay with a GDP growth of 4.7% in 2021. Much of said GDP growth is due to the IT and outsourcing boom in the country, which has shown a continued increase and is strongly supported by local authorities and the government. Bulgaria also boasts one of the lowest personal income tax rates at 10% flat tax.

2. Strategic positioning
Bulgaria, the 16th largest country in Europe, has a strategic geographic location that makes it even more desirable for IT outsourcing. With a population of around 7 million citizens, it's only a short flight away from key European capitals, including Berlin, London, and Brussels. Local companies can therefore efficiently collaborate with teams from around the world without a hitch. IT companies from overseas also do not shy from outsourcing to Bulgaria and many USA-based organizations have distributed teams in the country since their work hours usually overlap for more than 4 hours daily – which is more than enough for getting synced on important tasks and staying focused on the same goals. The outsourced IT teams can benefit from the knowledge and support of their offshore colleagues, and the companies themselves can easily achieve a 24/7 operational cycle for their IT departments.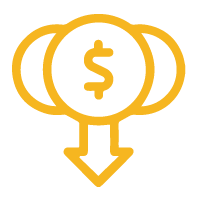 3. Lower labor costs
Compared to other European countries, Bulgaria currently offers one of the lowest labor costs for an extremely qualified IT specialists workforce. The average salary of a Bulgarian software developer as of 2020 was starting at $25 000 and climbs to $75 000 per year at the most. Foreign companies looking to outsource their IT departments to Bulgaria receive skilled talent at a relatively low cost.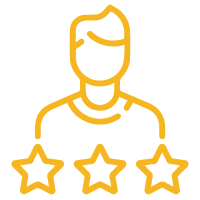 4. Globally recognized skilled professionals
Tech education in Bulgaria is one of the highest priorities in the country, resulting in many well-rounded universities, as well as off-campus private IT programs that prepare the next generation of digital professionals for successful careers. Proficient in the newest technologies, Bulgarian IT specialists are known for their innovative thinking and precision in quality assurance, IT support, software, and product development. Furthermore, in the country around 98% of people have studied a foreign language at a proficient level, which makes their work for nearshore or offshore company a lot easier.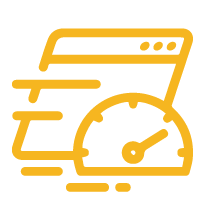 5. Great internet infrastructure
Bulgaria is currently ranked among the top countries for the best internet coverage, speed, and accessibility. The great internet infrastructure the country provides makes it a truly reliable IT hub location for outsourcing. This goes for the whole of the country and even though the bulk of the IT industry is based in Sofia (the capital), other cities like Plovdiv, Veliko Tarnovo, Burgas, Varna, and Ruse have made their mark as great IT hubs for outsourcing companies to choose from.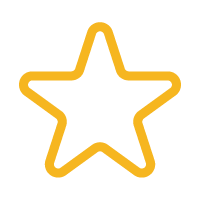 6. High retention rate
Bulgarian companies specializing in IT outsourcing are known for their perseverance and eagerness to surpass expectations while staying on track with every project. At the same time, professionalism and dedication to keep innovating, as well as the opportunities for complex and diverse projects using the newest technologies, and possibilities for career growth create low turnover rate and more trust and stability in the long term for organizations choosing to outsource to the country.
The IT business in Bulgaria has created a good setting with numerous advantages for ambitious companies who want to receive the best tech-savvy talent for a good price. To learn more about opportunities for specialized IT outsourcing in Bulgaria, drop us a line HERE.
Talent Hunter is looking for your tech talent:
SEARCHING FOR IT TALENTS?
Our working process combines best practices from Executive Search, Business Psychology and Development, specifically adapted for the needs of the Bulgarian IT & Telecom market.