TOP 5 Benefits to Hire Software Developers Through External Recruitment Partner
Few people realize that when they want to move forward in their IT career, the most important thing is to be in the right place, at the right time. The same thing, however, goes for companies who need to hire specialists for specific roles in their quest for building the best IT team possible. In the software industry, finding the right candidates can sometimes prove difficult and time-consuming. Part of the reason is, the best possible applicants for a role sometimes are not applicants at all – the right candidate may not even be actively seeking a new job or not be positioned as actively seeking new opportunities.
This is where the external partner in the form of a recruitment agency comes in. In an ever-challenging and demanding market, where companies battle and compete with each other for the most seasoned, skilled staff, a recruitment partner could be the answer. This approach helps organizations move faster with recruitment, fill positions in a timely manner and save a huge amount of time and pressure while getting the best results. So what are the top five benefits in choosing to hire software developers through an external recruitment partner? Check out below.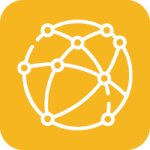 1. Extended Network for Talent
Besides serving as virtual matchmakers between organizations and workers, recruitment agencies have extended networks and reach for the most suitable candidates. Statistically speaking, candidates who are actively seeking new positions are likely to register with a recruitment agency. Professional recruiters, on the other hand, are efficiently able to consider and choose only the ones that match perfectly to your organization, taking into consideration all the necessary factors and then having the ability to access the network pool and select only the best fits. Through this extended pool and database, a recruitment partner for your company will also have an idea for workers from other industries but with transferable skills which is especially valuable when a company is searching for interns or entry-level roles.

2. Saving Valuable Time
Let's face it: if your organization does not have extended experience in recruitment, it can become a gruesome and time-consuming process. It will require hours of sifting through resumes, getting through assignments for the candidates, and through the first round of assessment. A recruitment partner can save literally days of time while making sure only the candidates worth considering make it to the shortlist. All necessary elements like scheduling interviews, administrative communication, notification of candidates, and providing feedback to both sides will be covered. It will also lead to a quicker filling of the vacancies, due to raised efficiency in a seamless process.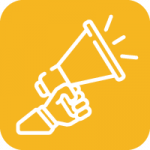 3. Advertising in the Right Way
Due to the huge demand for seasoned talent that currently exists in the software industry, many employers have experienced the disappointment of not receiving the right CVs for vacant positions. A lot of the time, this is due to incorrect or incorrectly targeted advertising of the vacant positions. Sometimes this is due to poor marketing and sometimes wrong assessment of the target group of professionals.
Recruitment agencies have the ability to build an advertising campaign with the right message, for the right audience and target it to the right niche of people. They can also take care of the visual assets and copy for the free positions, making them unique and impressive. Professional marketing for recruitment is sometimes the magic wand that truly makes a difference and it might be just what your organization needs to receive the resumes you are hoping for.

4. Software Industry Insights
Even if they know exactly what they are looking for talent-wise, many companies remain ignorant about the true condition of the industry at that particular moment in time. To really know what's going on, what the demand is, what type of professionals are most sought after, which are the highest-paid ones, and what is expected from an employer in the sector, is invaluable. This helps employers make informed and educated decisions and know very precisely not only what to look for and expect, but also what to offer potential employees – which automatically raises the chances of the best ones choosing that particular company. It's not just about finding suitable people, it's having the knowledge of what they would expect so there is a balance between offering and receiving and finally, getting to your dream team.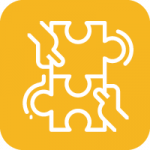 5. The Genuine Connection
Even if you think someone is great on paper, there are nuances in people that are hard to detect in the first round of interviews. That's why a recruitment agency serves as the missing link – identifying not only the talent but knowing what to look for to avoid hiring someone who is not a good fit. This also includes research into the candidate's past positions, credentials, courses taken, etc. which is time-consuming and goes beyond the obvious. Through a recruitment partner, any company can be sure that this genuine link between the right candidate and them will happen in the best possible way. The agency follows the criteria the employer has to the letter, but at the same time is able to see where there is space for flexibility and who will be the individual (not only by his/her professional abilities) who will become an essential part of the team in the long run. With this approach, candidates who look good on paper but are not the right cultural fit, for example, can be removed early in the process – something that will relieve the company of the danger of having to go through this all over again in a short while. This is especially valuable for highly-paid positions for senior software developers who are harder to find in the first place.
To learn more about opportunities for your IT career and open positions in top companies in Bulgaria, drop us a line here. 
Talent Hunter is looking for your tech talent:
SEARCHING FOR IT TALENTS?
Our working process combines best practices from Executive Search, Business Psychology and Development, specifically adapted for the needs of the Bulgarian IT & Telecom market.